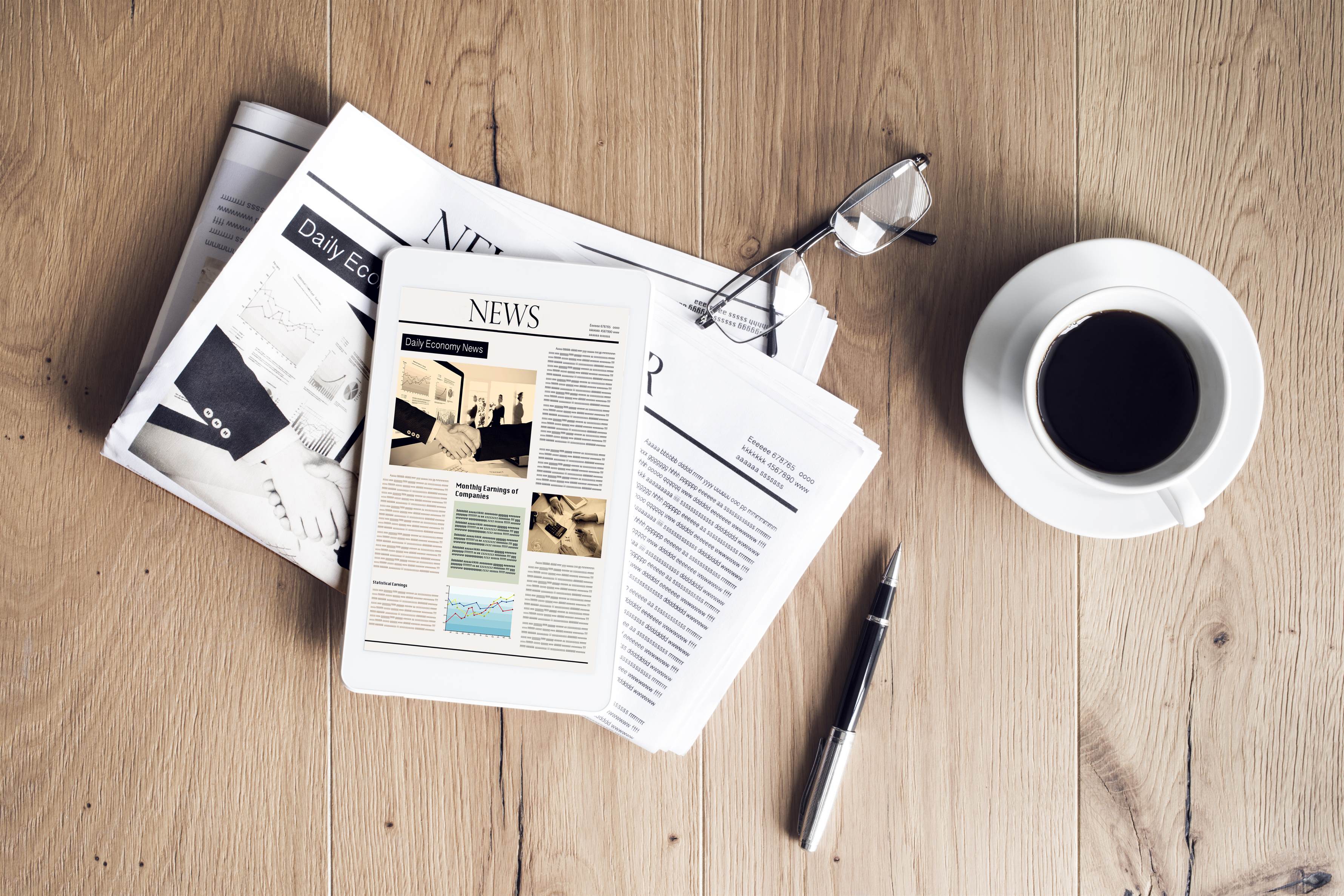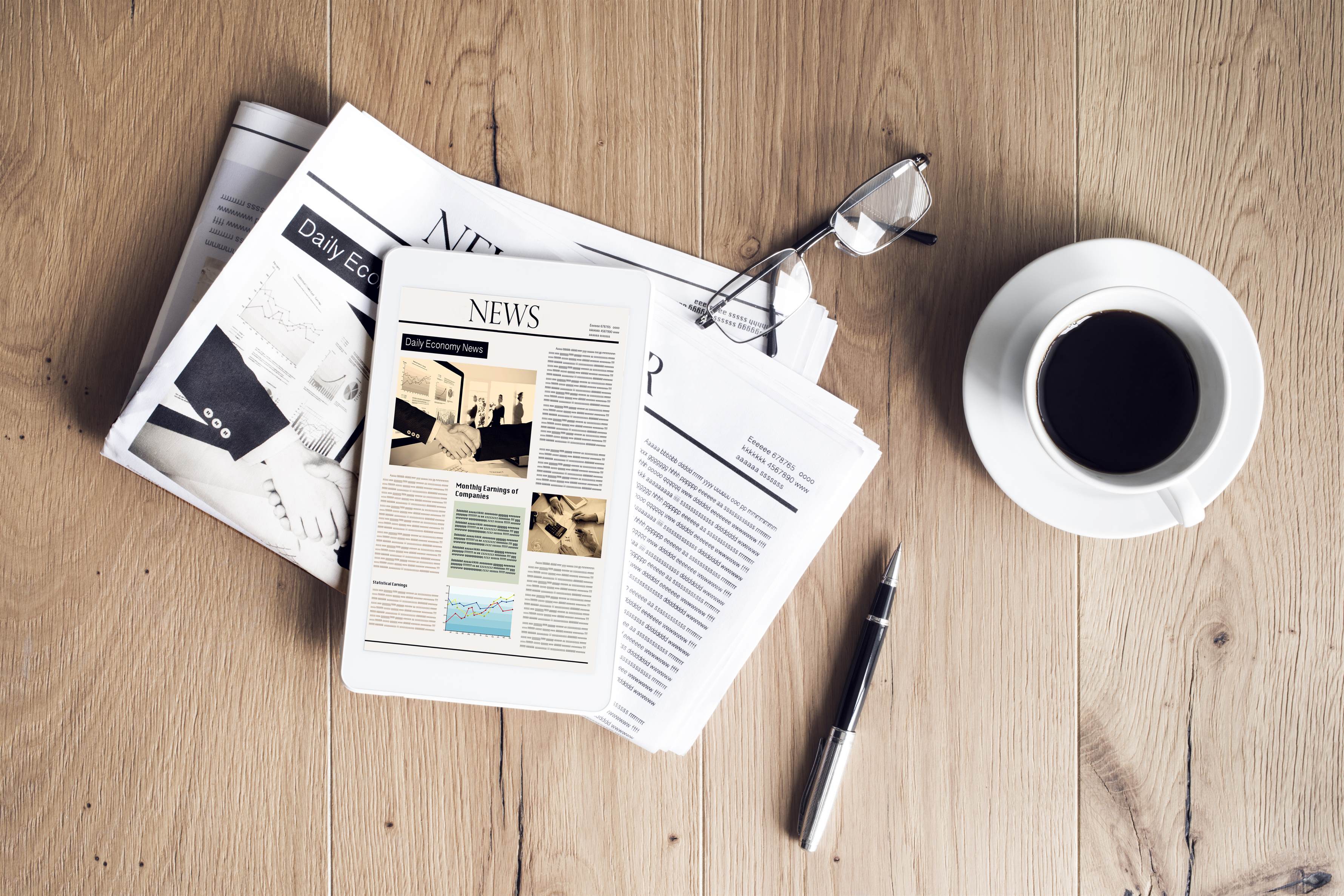 Slide One
NEWS
At Neptunus, we are continually striving to become a Great Place To Work. We believe our people are our greatest assets, and we provide them every opportunity to seek excellence, grow and become better leaders tomorrow.
Slide One
NEWS
At Neptunus, we are continually striving to become a Great Place To Work. We believe our people are our greatest assets, and we provide them every opportunity to seek excellence, grow and become better leaders tomorrow.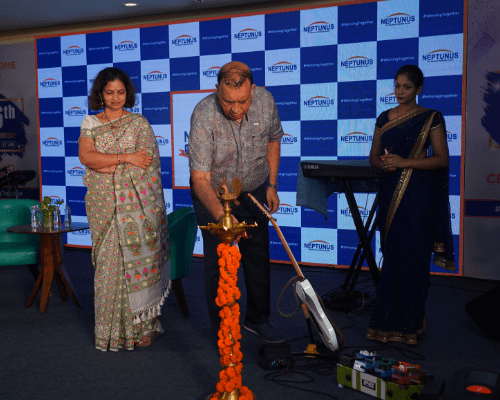 Our Foundation Day Celebration in June 2022 was a commemoration of the past, celebrating the present, and gearing up in excitement about the future.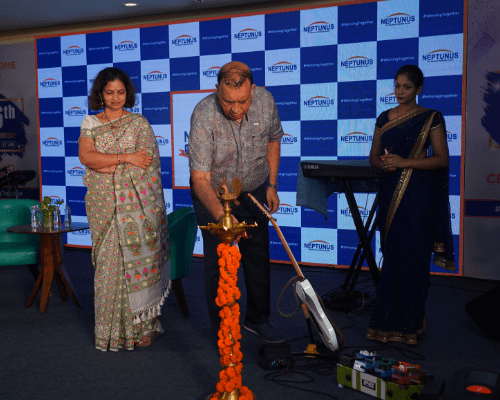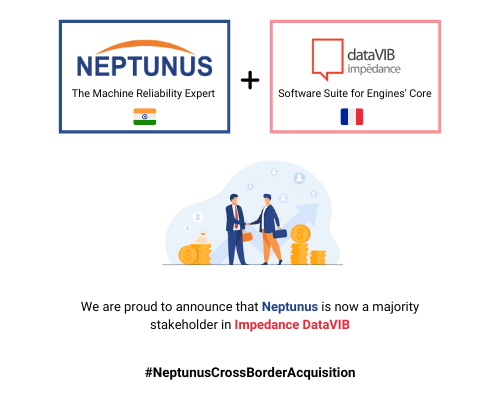 Neptunus acquired French Firm Impedance Datavib SAS
#NeptunusCrossBorderAcquisition with French Tech Firm IMPEDANCE DataVib SAS.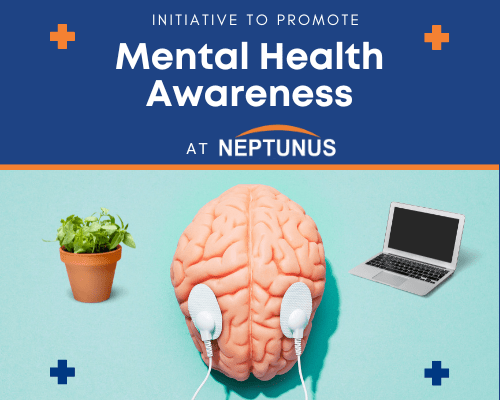 Neptunus has partnered with one of India's leading mental health and support service providers AltMindShift to provide free, personalized, one-on-one and 100% confidential mental health and well-being counselling and support services for employees of all designations.

It was heartening to hear our team members openly talk about Mental Health in our introductory session where many myths and pre-conceived taboos were busted around a sensitive topic.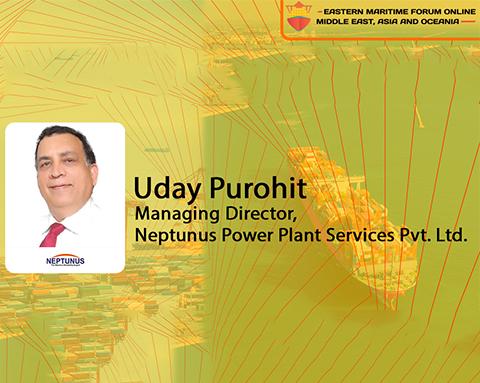 We are glad to announce that our Managing Director Mr. Uday Purohit represented Neptunus Power Plant Services Pvt. Ltd as a speaker in the Eastern Maritime Forum Online: Middle East, Asia, and Oceania on May 24th, 2021.
Uday talked about "Moving from Time-Based to Condition-Based Maintenance for the Shipping Industry"
The event was held online with 200+ participants across the shipping industry from Europe, the USA, Australia, the Middle East, and many more countries.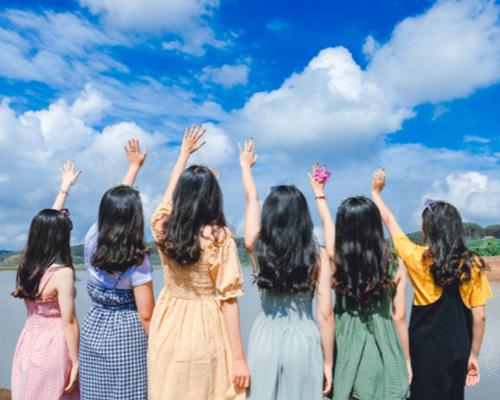 Neptunus organized a small event on Women's Day to appreciate all our hard-working and dedicated female employees. Below are a few highlights of the event:
Chat and soft drinks were served to all.
Chocolate distribution to all ladies.
Round of appreciation to each one from all the Neptunites.
Ended the celebration with the cake cutting ceremony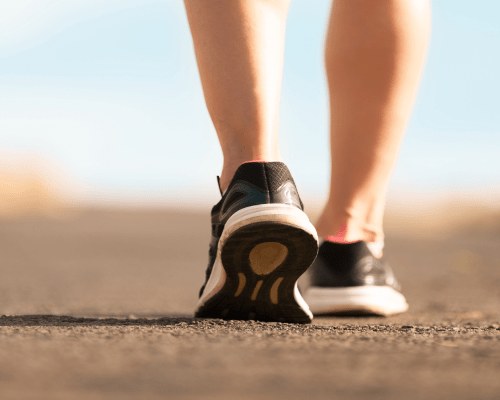 In Jan 2021, we had organized "The Walking Challenge Competition" for our Neptunites. The contest was initiated for our team members to drive them towards a healthy lifestyle. And one of the simplest ways is by walking.
This competition was for 4 weeks and the winners would be amongst those top 3 who have walked the highest number of steps.
Team members who participated had to walk/run daily near their home and share their steps count with the HR team.
And finally, we had our winners:
1st – Gulab Yadav (Total Steps: 639,593)
2nd – Akshay Purohit (Total Steps: 393,458)
3rd – Sheetal Sata (Total Steps: 381,854)
Congratulation to our winners and also the participants for taking part in the contest and showing their dedication to improving their health and fitness.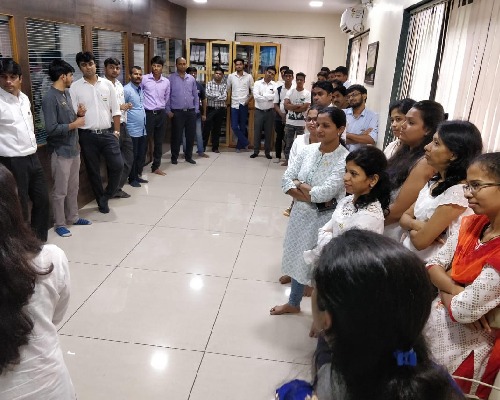 Expecting employees to sit through redundant or irrelevant training is a surefire way to lose their attention. Considering those factors, Neptunus launched a Role-Based Training Program for all the employees to strengthen those skills that each needs to improve. Providing the necessary training produced an overall knowledgeable team who can take over for one another as needed, work on teams, or work independently without constant guidance and supervision from other team members.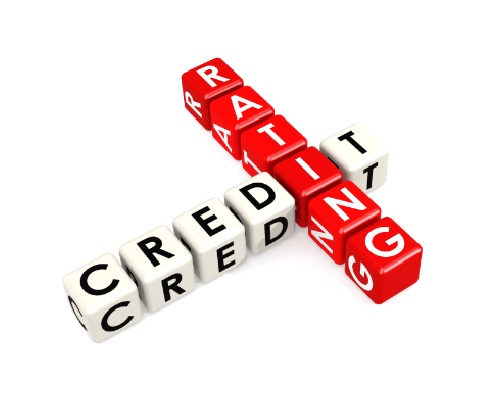 Neptunus retains the BBB stable credit rating  – The COVID-19 pandemic has weakened the economy and MSME sector in particular. Neptunus Power Plant Services has however stood out and successfully retained its BBB stable credit rating in the latest assessment. The renowned credit rating agency ICRA has stated in its report, "the Stable outlook on the [ICRA]BBB rating reflects ICRA's opinion that NPPSPL will continue to maintain its market position due to established relations with global equipment and technology providers and its long-term association with certain customers." Key factors that helped Neptunus in retaining the rating include;
Established track record & high technical expertise in providing engine management services to the marine industry and offshore segment
Established relationships and collaboration with reputed global technology companies
Sound financial data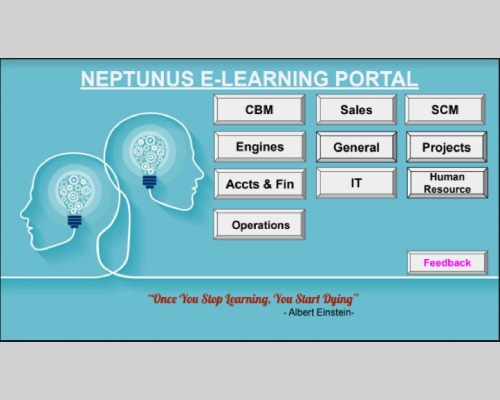 We had launched our Neptunus E-Learning portal that contains the training Material for all the employees to enhance their knowledge. This portal helped them to perform their daily work with more productivity and take on different assignments thereby upscaling their performance and also benefiting the company.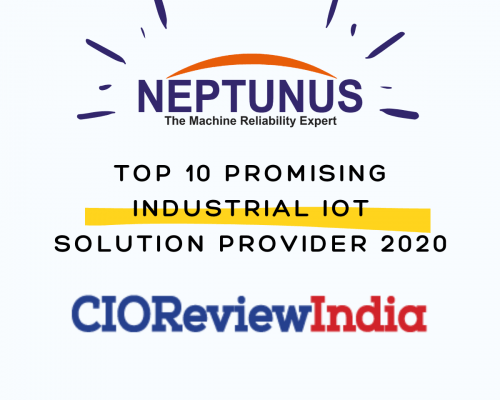 Neptunus has been featured and listed as one of India's top 10 Most Promising Industrial IoT Solution Providers 2020 by CIO Review Magazine. Over the last year or so we have worked towards creating a niche for ourselves within the Industry 4.0 space by developing technology-focused solutions to solve industry's biggest pain today: eliminating unplanned breakdowns through better data mining of critical machinery in real-time. We empower our customers to utilize the right data by doing the most basics right: providing the right data at the right time. At Neptunus, the wheel of innovation is forever turning, for today's technology marvel fast becomes obsolete tomorrow. Read Full Article Here: 
https://bit.ly/2UekOXr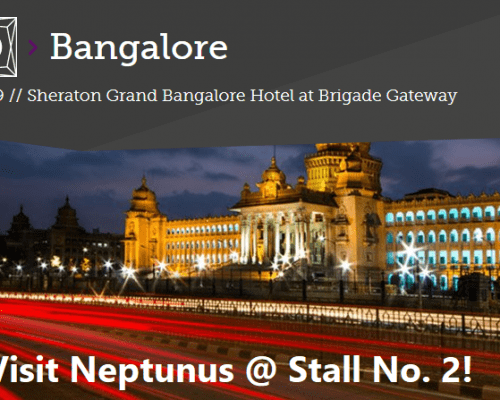 Data Centres are one of the fastest-growing markets in India today, with increased demand for digital data traffic, public cloud services, and higher expected growth for IoT across Industries today. The India Data Center Market size is projected to reach USD 1.5 billion by 2022 from USD 1.0 billion in 2018, growing at a CAGR of 11.4 % in this period. Mumbai and Bengaluru are the undisputed Data Center Hubs in India- nearly all government-owned companies in every industry vertical have their data centers located in Mumbai and Bengaluru.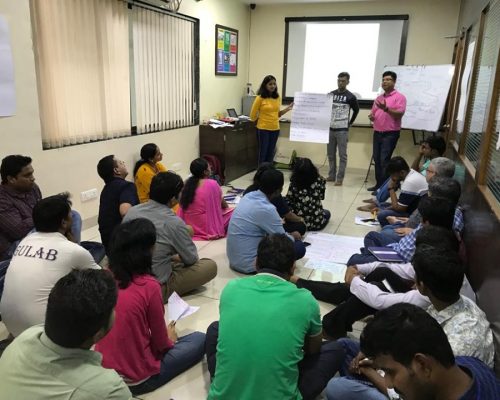 Stress is an unavoidable part of our lives. Be it at home, or at work, we all have learned to live with it in our way. But why just live with it, when we can actually manage it, embrace it and channelize any residual energies resulting from stress in a positive way? On our July Org-Wide event, we had Mrs. Binda conduct a day-long session on stress management.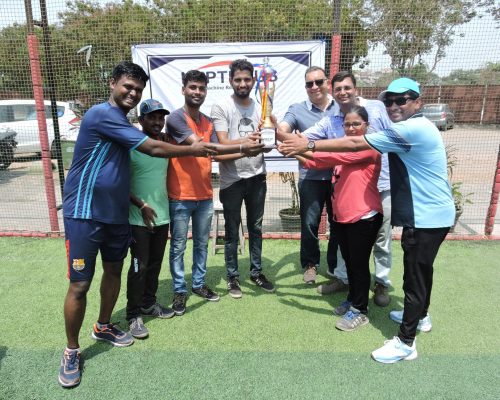 What a great way to celebrate our monthly Org-Wide Event! A bit of a break from our regular routine to sweat it out on the field. Neptunus Sports Day involved lots of tactics, passionate participants, a few "umpire errors", enthusiastic audiences, improv commentary and a whole lot of fun!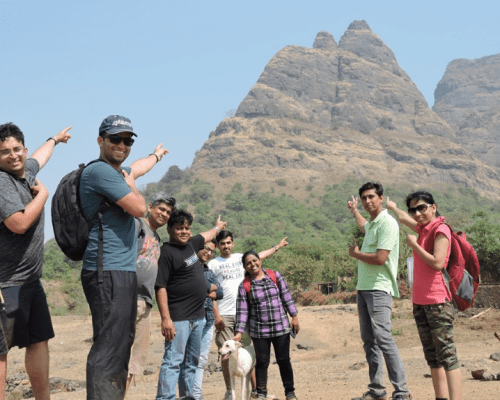 Teamwork and camaraderie are key components of the Neptunus Culture. Last week, around 15 of us pushed, prodded, cajoled each of us to reach the top of the picturesque Kalavantin Durg Fort. The trek not just tested our physical stamina, but also our mental fortitude. Experiencing this with our team members made it a worthwhile and memorable event!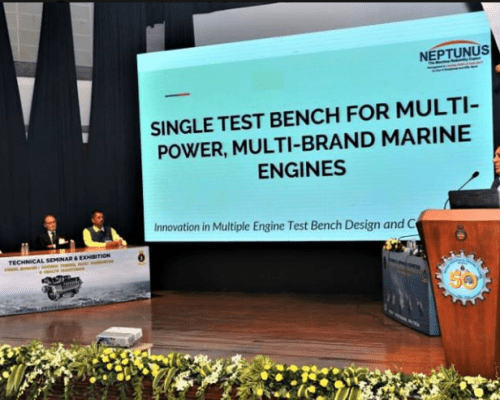 Last week, our MD, Uday Purohit was invited to present a paper on the Topic "Single Test Bench for Multi-Power, Multi-Brand Marine Engines" at the DTTT Golden Jubilee Commemorative Seminar, organized by The Indian Navy.
Neptunus commissioned the entire design and installation of a multi-brand, multi-engine Test Cell for the Kenyan Navy a few months back, and the Indian Navy was very impressed by our efforts.
The Invitation was a validation of the hard work, dedication and technical prowess Team Neptunus displayed during the put in during the last 1.5 years at Mombassa, Kenya.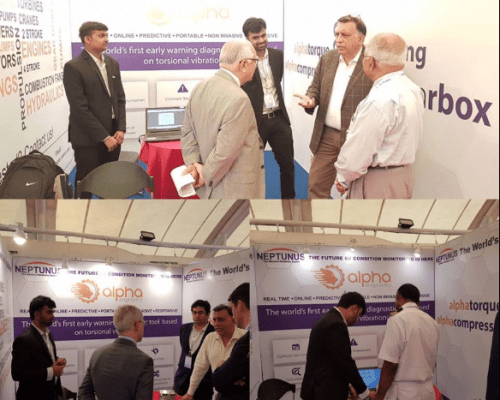 Neptunus was proud to exhibit two of our technologies at INMARCO 2018:
1) The Alpha System: Predictive Engine Diagnostics based on Torsional Vibration
2) MetaLine: Protective Anti-corrosive coating solution that delivers 60% in cost savings when compared to other epoxy coating solutions.
We were glad to have received very positive feedback from Classification societies such as Lloyd's Register as well as our connections in the Indian Navy and Coastguard for our revolutionary Predictive Engine Diagnostics Tool, The Alpha System.
We believe it is the single biggest game changer in the maintenance space for our industry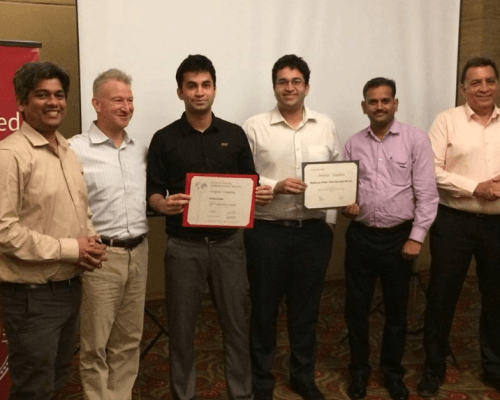 The last year at Neptunus has been a transformative learning experience for all of us. We successfully completed the Stanford Seed Program, an initiative by Stanford University to help SMEs scale to their potential. The Stanford Seed Program, an application based module, for a select group of the most promising companies was a year-long adventure of exploration and introspection on how to make Neptunus operationally more efficient, and strategically sound. The learnings will hold us in good stead, as we continue to seek newer ways of getting better and bigger.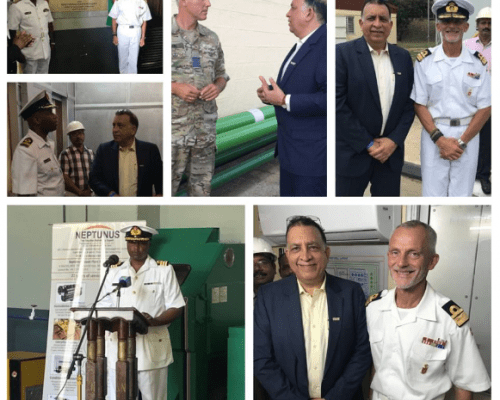 We are delighted to announce that Neptunus has successfully completed the building and commissioning of a multi-engine Test Cell for the Kenya Navy. Our team was on the job for over six months. The Test Cell was commissioned on behalf of the Danish Government, and it was handed over to the Kenya Navy in a memorable inauguration event. There were several dignitaries and high-rank officials from the Danish Government and the Kenya Navy, and it was very humbling to receive their words of appreciation and approval. The credit for this goes to our tireless team who worked long hours to delight our stakeholders in this project.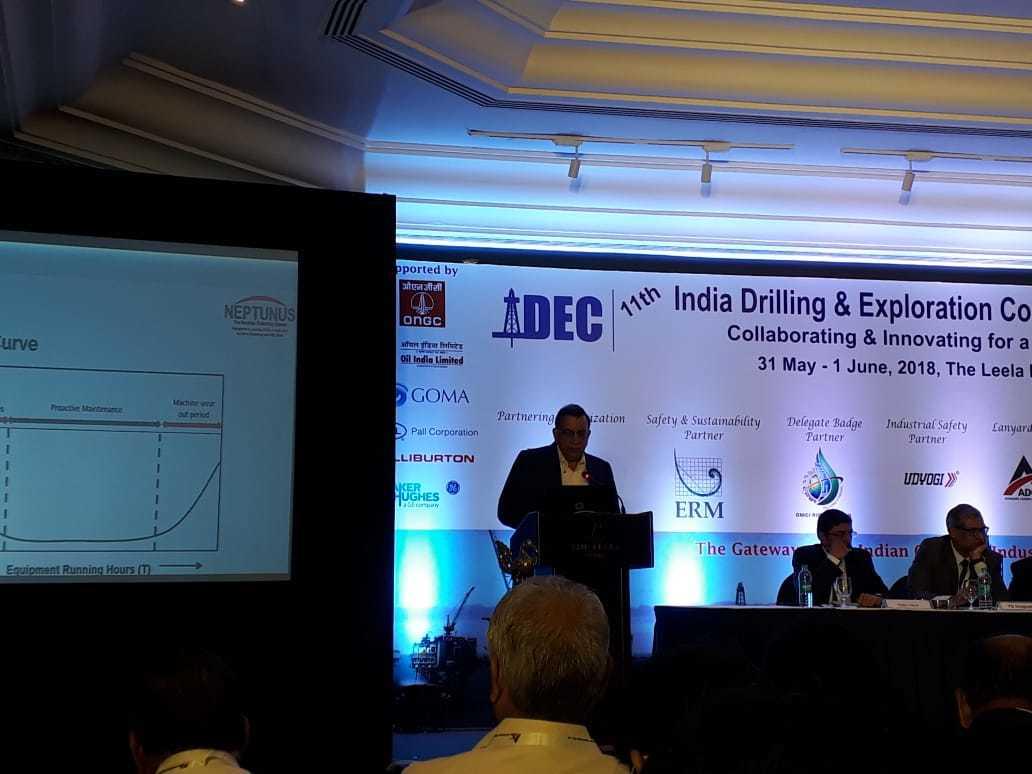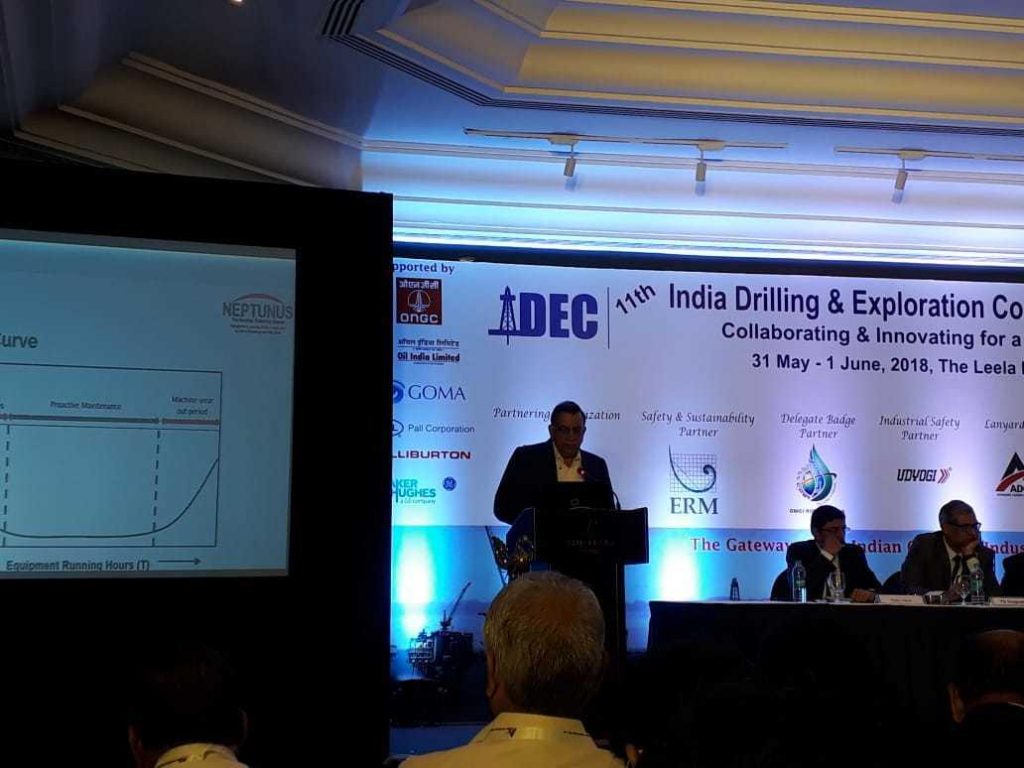 It was an honor for our MD, Uday Purohit to be asked to present his views and thoughts on the subject: "Predictive Maintenance and cutting-edge technology solutions to prevent equipment failures" to a wide cross-section of an audience from the Oil and Gas and Drilling Industry. This was at the 11th India Drilling and Exploration Conference (IDEC 2018) in Mumbai on May 31.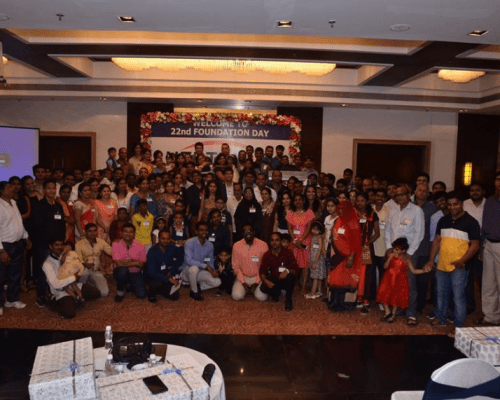 We celebrated our 22nd Foundation Day with great pomp and splendor. It was a joyous afternoon of celebration, reflection, and renewed hope for the future at Neptunus.
What made this event extra special was that we had Neptunus Families with us too. We firmly believe that for behind every happy Neptunite, there is a supportive family who is an equal part of the journey.
We honored their contribution, as well as many of our long serving team members for their loyalty, commitment, and contribution at Neptunus. We are glad it happened and thank every Neptunite and their family for making the event a grand success.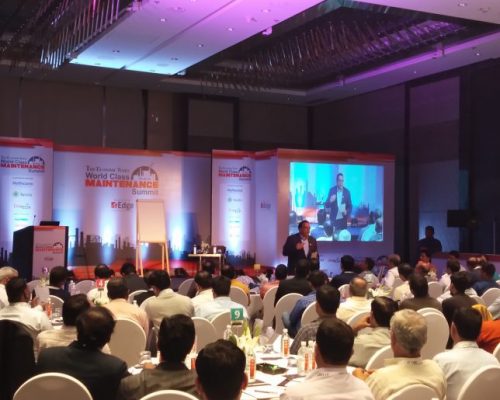 Uday Purohit, our MD, was invited to speak at the ET World Class Maintenance Summit 2017 at JW Marriott, Mumbai. He facilitated a session with an audience full of senior maintenance professionals from the public sector and private sector in India on using IOT in plant and machinery maintenance.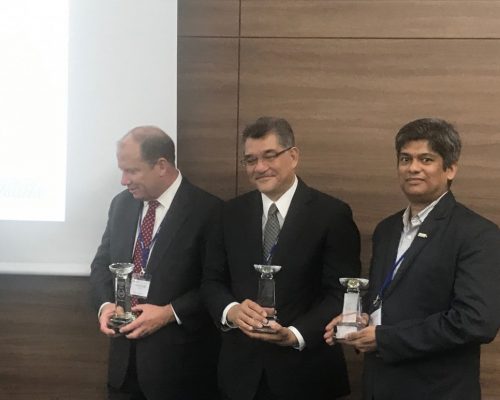 At the Niigata annual global distributor's meet in Tokyo in July 2017, Neptunus won an award for being in the top 3 Niigata distributors worldwide for the year 2016-17! The event was attended by 21 members of Niigata's Senior Leadership, and 18 Niigata agents from all over the world! It's our first such recognition from Niigata – a validation of the good work we're doing in the Marine sector in the Indian subcontinent.