NIIGATA & EMD ENGINE SERVICES & SPARE PARTS
Neptunus is proud to be the sole, authorized sales and service representative for renowned engine brands Niigata (owned by IHI Power Systems, Japan) and EMD (A Caterpillar Company, USA). At Neptunus, we have an outstanding team of qualified, and trained engineers and technicians handling engine and Z-peller overhaul servicing, troubleshooting, and managing repair jobs onboard the vessel, oil rig, and at the docks.
Niigata Spare Parts, Products & Services
Niigata is one of the world's leading brands in diesel and gas engines for the marine and onshore industries.
Neptunus Services for Niigata Engines & Z-pellers
Why do Customers
Prefer Neptunus
EMD Spare Parts, Products & Services
The Electro-Motive Diesel (EMD) owned by Caterpillar company has been in the engines business for over 80 years. Neptunus is proud to be a trusted business associate of the EMD brand for over a decade.
With a strong focus on customer satisfaction, Neptunus promises a high standard of precision and reliability. By combining experience along with expertise, we develop and manufacture solutions to the highest quality standards with the sole aim of boosting our customers' productivity.
Sole, Authorized Service and Spares Distributor for EMD in India.
Complete support for 645 and 710 series engines.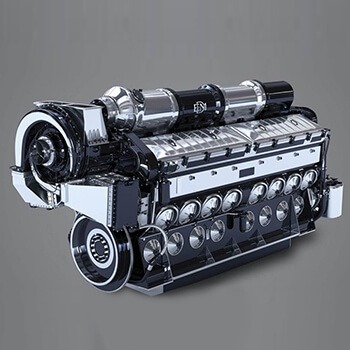 Neptunus Services for EMD Engines