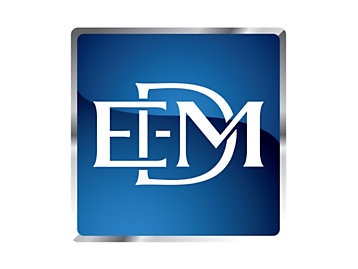 Neptunus is the sole, authorized sales and service distributor for renowned engine brand EMD (A Caterpillar Company, USA). We specialized in supplying genuine EMD spare parts, EMD 645 Engine Crankshaft, and EMD 645 Engine Service with competitive pricing.
Sole, Authorized Sales and Service Distributor for EMD Engines in India.
EMD consumables stockist for Long Lead Items, including EMD 645 Engine Crankshaft Assembly
Complete support for EMD 645 Engines and 710 series engines.
Better Pricing, Quicker Turnaround for long-lead-time items
Emergency EMD Spares Availability
Discounted EMD engine parts
Neptunus is proud to be a preferred Sales and Service Distributor to customers across the world for EMD Engines Service and EMD Spare Parts for over a decade.
Niigata Spare Parts, Products & Services
Niigata is one of the world's leading brands in diesel and gas engines for the marine and onshore industries.
Neptunus Services for Niigata Engines & Z-pellers
Why do Customers
Prefer Neptunus
Group Name
Products
Part No
EMD 645 Engine Spare Parts
KIT GASKET AUX GEN DRIVE
40001582
EMD 645 Engine Spare Parts
KIT-GASKET PISTON COOL PUMP (8261166)
9580708
EMD 645 Engine Spare Parts
KIT-GASKET PISTON COOL PUMP 16Cyl E9B (9580715)
8306356
EMD 645 Engine Spare Parts
BOLT.. Hex head 3/8-24 x
181370
EMD 645 Engine Spare Parts
BOLT.. Drilled hex head 5/16-24 x 3/4 (slinger Rear)
8028288
EMD 645 Engine Spare Parts
BOLT.. Eccentric – CAMSHAFT
8034693
EMD 645 Engine Spare Parts
BOLT.. Hex head 1/2-13 x 2-1/4
179890
EMD 645 Engine Spare Parts
NUT-5/16-18 SLFLKG
8035131
EMD 645 Engine Spare Parts
DOWEL
8028736
EMD 645 Engine Spare Parts
SEAL-O RING
8143446
EMD 645 Engine Spare Parts
SEAL.. O-ring – Crankcase to oil pan
8187010
EMD 645 Engine Spare Parts
PIN.. Clevis – 3/8 x 1-3/32
114785
EMD 645 Engine Spare Parts
FILTER OIL BATH
8356192
EMD 645 Engine Spare Parts
PWR AY-BLADE-FB-EXP-N
40111749
EMD 645 Engine Spare Parts
PWR AY-FORK-FB-EXP-N
40111748
EMD 645 Engine Spare Parts
WATER PUMP-RB-UTEX
40055590
EMD 645 Engine Spare Parts
WATER PUMP-LB-UTEX
40055589
EMD 645 Engine Spare Parts
SPRING
8400100
EMD 645 Engine Spare Parts
COUNTERWEIGHT .. Accessory drive end – Left bank
8367949
EMD 645 Engine Spare Parts
VALVE-CHECK
40010500
EMD 645 Engine Spare Parts
Limit Switch
8422449
EMD 645 Engine Spare Parts
CHAIN.. Filler cap
8292432
EMD 645 Engine Spare Parts
RIVET-3/16 RD
101843
EMD 645 Engine Spare Parts
HOOK-CLAMP
8498932
EMD 645 Engine Spare Parts
RIVET-1/8 CSUNK
9402383
EMD 645 Engine Spare Parts
COVER & SEAL ASM
9087069
EMD 645 Engine Spare Parts
KIT…Gasket -Cylinder head-Top deck cvr
40012903
EMD 645 Engine Spare Parts
GASKET.. Elbow to strainer
40039265
EMD 645 Engine Spare Parts
GASKET.. Cover – Thermostatic valve hsg
8312916
EMD 645 Engine Spare Parts
NUT.. Hex lock 5/16-24
8032716
EMD 645 Engine Spare Parts
WASHER
103342
EMD 645 Engine Spare Parts
WASHER.. Flat 5/16 Speci
6101223
EMD 645 Engine Spare Parts
WASHER.. Special – CAMSHAFT
8035950
EMD 645 Engine Spare Parts
DOWEL 0105 OVERSIZE
8306809
EMD 645 Engine Spare Parts
DOWEL
8069556
EMD 645 Engine Spare Parts
DOWEL-.010 OS
8082370
EMD 645 Engine Spare Parts
SEAL-OIL
8242408
EMD 645 Engine Spare Parts
LATCH ASM… Cover – Clamp
8498896
EMD 645 Engine Spare Parts
RETAINER
148151
EMD 645 Engine Spare Parts
RING RETAINING
274416
EMD 645 Engine Spare Parts
BEARING & SUPPORT ASM.. Injector control
8443643
EMD 645 Engine Spare Parts
KIT-GASKET Eng Blower (8209988)
9580694
EMD 645 Engine Spare Parts
KIT – Aftercooler Changeout – 12Cyl E9B (9580726)
8372925
EMD 645 Engine Spare Parts
GASKET KIT CAMSHAFT DR HSG
9580698
EMD 645 Engine Spare Parts
GASKET -Pipe to scavenging pump
40039271
EMD 645 Engine Spare Parts
GASKET..Scavenging and pressure pump mtg
40040023
EMD 645 Engine Spare Parts
Lube Oil Filter Gasket…. Cover
8268756
EMD 645 Engine Spare Parts
BOLT.. Drilled hex head 1/2-20 x 2-1/8
8028335
EMD 645 Engine Spare Parts
BOLT-3/4-16 HEX
272422
EMD 645 Engine Spare Parts
BOLT.. Eccentric – CAMSHAFT
8034692
EMD 645 Engine Spare Parts
BOLT.. Hex head 1/2-20 x
455014
EMD 645 Engine Spare Parts
BOLT.. Drilled hex head
8028327
EMD 645 Engine Spare Parts
BOLT .. Hex. Head-15/16-24×3/4 pump to adapter plate
181336
EMD 645 Engine Spare Parts
STUD.. Locating 3/8-24 x 2-3/8 – 7/16 in
8034672
EMD 645 Engine Spare Parts
NUT LOCK 3/4
140562
EMD 645 Engine Spare Parts
WASHER
6101229
EMD 645 Engine Spare Parts
WASHER.. Lock 3/8
103321
EMD 645 Engine Spare Parts
DOWEL.. Threaded – 1/2 x 2-1/16 in long
8028738
EMD 645 Engine Spare Parts
SEAL
8387837
EMD 645 Engine Spare Parts
SEAL.. O-ring – Fuel man
8388642
EMD 645 Engine Spare Parts
SHIM…28 GA
8061581
EMD 645 Engine Spare Parts
PIN….Taper – No.3 X 1
103596
EMD 645 Engine Spare Parts
ROCKER ARM-INJ-UTEX
40122127
EMD 645 Engine Spare Parts
RING.. Snap – Bearing re
8054053
EMD 645 Engine Spare Parts
SPRING.. Pawl
8028791
EMD 645 Engine Spare Parts
LEVER.. Injector control shaft
8360051
EMD 645 Engine Spare Parts
ADJUSTING LINK ASM…Spring loaded
8305892
EMD 645 Engine Spare Parts
Seal fuelpump
8212767
EMD 645 Engine Spare Parts
Main Bearing Upper
8455856
EMD 645 Engine Spare Parts
Sleeve drive shaft
8028880
EMD 645 Engine Spare Parts
Gasket
8039480
EMD 645 Engine Spare Parts
Gasket Governor drive housing
40040024
EMD 645 Engine Spare Parts
ELEMENT AY-TEMP REG (195Deg F)
9080820
EMD 645 Engine Spare Parts
SEAL.. O-ring – Water manifold
8433272
EMD 645 Engine Spare Parts
SCREW1032 HS CAP
187828
EMD 645 Engine Spare Parts
Stud
8115081
EMD 645 Engine Spare Parts
Gasket
9571659
EMD 645 Engine Spare Parts
INJECTOR ASM-MUI
40084719
EMD 645 Engine Spare Parts
SEAT.. Bypass – Valve element
8345868
EMD 645 Engine Spare Parts
Gasket – Cyl Head to Liner
40099569
EMD 645 Engine Spare Parts
Washer.. Special-Lower Main Bearing Bolt
8412532
EMD 645 Engine Spare Parts
CLAMP.. Hose
8374760
EMD 645 Engine Spare Parts
DOWEL 0055 OVERSIZE
8306808
EMD 645 Engine Spare Parts
Tube Assembly.. Water Inlet – Flexible
40072989
EMD 645 Engine Spare Parts
Filter.. Fuel Cartridge – Spin-On
8423132
EMD 645 Engine Spare Parts
Clamp.. Cable
8175600
EMD 645 Engine Spare Parts
Water Pump Overhaul – Kit..Pump Repair (9547683)
40000927
EMD 645 Engine Spare Parts
Kit.. Gasket – Lube Oil Scavenging Pump
8306357
EMD 645 Engine Spare Parts
Lockplate
8028467
EMD 645 Engine Spare Parts
Connector.. 1/4T X 1/8Pt
118748
EMD 645 Engine Spare Parts
Connector.. 1/4 Tube X 1/4 Mpt
116436
EMD 645 Engine Spare Parts
Plate
8028464
EMD 645 Engine Spare Parts
Filter Element
9522063
EMD 645 Engine Spare Parts
AUX/GEN DRIVE ASM
8084664
EMD 645 Engine Spare Parts
CLEANER AIR ENGINE SINGLE STAGE HEAVY-DUTY LEFT BANK
1767-LB
EMD 645 Engine Spare Parts
CLEANER AIR ENGINE SINGLE STAGE HEAVY-DUTY RIGHT BANK
1767-RB
EMD 645 Engine Spare Parts
SHAFT-PUMP DRIVE
8212727
EMD 645 Engine Spare Parts
SHAFT
8029497
EMD 645 Engine Spare Parts
SHAFT QUILL
8028594
EMD 645 Engine Spare Parts
SHAFT PUMP IDLER
8029496
EMD 645 Engine Spare Parts
BEARING.. MAIN – REAR – LOWER
8455665
EMD 645 Engine Spare Parts
MAIN BERAING –
LOWER INTER- (8455684)
8456654
EMD 645 Engine Spare Parts
Power Assembly Installation
9583686
EMD 645 Engine Spare Parts
GEAR .. Ring – Starter motor – 3 piece
40121149
EMD 645 Engine Spare Parts
GASKET SCAV PUMP
9570679
EMD 645 Engine Spare Parts
BOLT.. Hex head 3/8-24 x 2
181379
EMD 645 Engine Spare Parts
DOWEL..
8028739
EMD 645 Engine Spare Parts
PIN.. Cotter – 3/32 x 5/
107762
EMD 645 Engine Spare Parts
RING.. Retaining – Check
9413377
EMD 645 Engine Spare Parts
STUD MAIN BEARING
8271449
EMD 645 Engine Spare Parts
GASKET.. Flange – Thermostatic valve
8394067
EMD 645 Engine Spare Parts
SLEEVE.. Element – O-ring
8309543
EMD 645 Engine Spare Parts
Bolt
188146
EMD 645 Engine Spare Parts
spring exh valve
8068791
EMD 645 Engine Spare Parts
gasket
9570608
EMD 645 Engine Spare Parts
Counterweight camshaft
8350516
EMD 645 Engine Spare Parts
V Seal
9087074
EMD 645 Engine Spare Parts
Gasket
9570843
EMD 645 Engine Spare Parts
Bolt
271584
EMD 645 Engine Spare Parts
Pin
40010895
EMD 645 Engine Spare Parts
Washer SPR Lock 5/8
8133334
EMD 645 Engine Spare Parts
Counter weight camshaft drive ND/RB
8350517
EMD 645 Engine Spare Parts
LOCK SPRING SEAT
40079454
EMD 645 Engine Spare Parts
SEATVALVE SPRING
40079543
EMD 645 Engine Spare Parts
KEY.. Block to crankcase
8045976
EMD 645 Engine Spare Parts
Kit Gasket Cylinder
9580743
EMD 645 Engine Spare Parts
GASKET
9570678
EMD 645 Engine Spare Parts
GASKET.. Handwheel
8247063
EMD 645 Engine Spare Parts
BOLT HEX HEAD
8348556
EMD 645 Engine Spare Parts
BOLT
179819
EMD 645 Engine Spare Parts
BOLT.. Drilled hex head
8028302
EMD 645 Engine Spare Parts
BOLT .. Hex. Head-15/16-18×1-1/4 adapter plate to bracket
179820
EMD 645 Engine Spare Parts
SCREW 1/4-28X3/4
113229
EMD 645 Engine Spare Parts
WASHER
103320
EMD 645 Engine Spare Parts
DOWEL
8029147
EMD 645 Engine Spare Parts
SWITCH ASM
8464151
EMD 645 Engine Spare Parts
BOLT HEX
181336
EMD 645 Engine Spare Parts
DOWEL RET COVER PLT
8039653
EMD 645 Engine Spare Parts
SHAFT PUMP DRIVE
8212778
EMD 645 Engine Spare Parts
DOWEL0.01
8081274
EMD 645 Engine Spare Parts
BUSHING.. Gear (8028883)
40059357
EMD 645 Engine Spare Parts
BOLT DRILLED HEX HEAD
8028302
EMD 645 Engine Spare Parts
Lock-Spring Seat Design no.2 (New P/N # 40079454)
40042790
EMD 645 Engine Spare Parts
DOWEL
8028740
EMD 645 Engine Spare Parts
WASHER FLAT SPL
6101225
EMD 645 Engine Spare Parts
SCEW
113229
EMD 645 Engine Spare Parts
WASHER LOCK 3/8
103321
EMD 645 Engine Spare Parts
DOWEL
8069556
EMD 645 Engine Spare Parts
DOWEL
8028736
EMD 645 Engine Spare Parts
BOLT HEX HEAD
181370
EMD 645 Engine Spare Parts
PIN-1/8 SL SPRING
455277
EMD Camshaft Block Assembly
BLOCK ASM…Camshaft bearing-Drilled cap
8320994
EMD Camshaft Block Assembly
BLOCK ASM…Bearing – Plain cap
8320995
EMD Blower Subshaft Assembly
BLOWER STUBSHAFT ASM
8081390
EMD Blower Subshaft Assembly
BLOWER STUBSHAFT ASM
8081389
EMD 645 Engine Crankshaft
CRANKSHAFT ASM
8440023
Neptunus Services for EMD Engines